Fire Emblem Heroes Wiki talk:Community portal
Chart Suggestion

This may be a bit redundant, but I think it would be nice and useful if there was a rarity chart, a summoning list. I made a very rough draft, using the the Tier List as a template. I just uploaded it, so hopefully it's somewhere around here.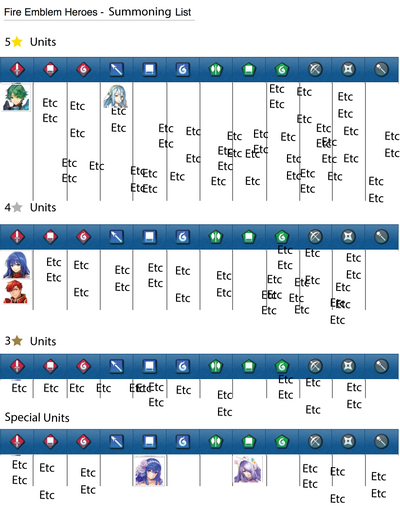 "Orb Distribution" Degradation
[
edit source
]
It seems that the scripts used to produce tables for the 2017 orb data have stopped working causing the only visible content in the oldest sections to be:
"The time allocated for running scripts has expired"
Is that data lost or is that just a function of how the page has been formatted?