Fear Charm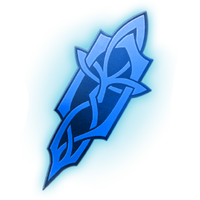 Description
All enemies are prevented from counterattacking until each foe's next action.
Notes
[
]
Fear Charm applies the  

Counterattacks disrupted

status effect.

Any

【Penalty】

on a unit lasts until that unit takes an action. If the unit takes multiple actions in a turn, they will only have the status effect for their first action.

Fear Charm can prevent the foe from counterattacking.

A foe with  

Null C-Disrupt 3

may be able to counterattack.
A unit with  

Nifl's Bite

will only able to counterattack the unit if the unit is  ranged.
Availability
[
]
Fear Charm is an item that can be selected for use in Arena Assault.
In other languages
[
]
| Language | Name |
| --- | --- |
| Japanese | 畏怖の呪符 |
| German | Furchtanhänger |
| Spanish (Europe) | Amuleto pavoroso |
| Spanish (Latin America) | Amuleto pavoroso |
| French | Talisman de peur |
| Italian | Malia della paura |
| Traditional Chinese (Taiwan) | 畏懼之符 |
| Portuguese | Amuleto de pavor |