Events
| | |
| --- | --- |
| | This article may need cleanup to meet quality standards. |
This article may need cleanup to meet quality standards.
Please help
improve this
if you can. The
Discussion page
may contain suggestions.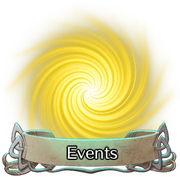 Summoning Heroes is one of the key aspects of Fire Emblem Heroes, in which you spend Orbs
to gather allies which will help you in your battles.
A popularity event in which you select 1 of 8 Heroes to support. You'll join that Hero's army to battle another Hero's army in a team vs. team format.
The Tempest Trials is a special event where you challenge a series of high-difficulty maps. Clear them repeatedly and you can increase your score and get special rewards.
Tap Battle: Illusory Dungeon is an action game where the screen is tapped to defeat enemies, with the required taps tuned to the background music playing.
Grand Conquests is an event in which three armies fight over a territory, over the course of three battles, each lasting two days. Each player is randomly assigned to an army led by either Alfonse: Prince of Askr, Sharena: Princess of Askr or Anna: Commander at the beginning of each battle. By contributing to their army's victory players earn rewards for Areas Controlled and GC Tier, as well as by completing quests.
Quests & Missions are tasks you can complete to obtain rewards such as Orbs
, Shards, and other many other items.
Special Maps are bonus maps that do not contribute to the story, but instead offer unique rewards such as Heroes of various rarities, Orbs
and various rare items.
A Special present that the player receives for visiting the Home Screen, by Feh the Messenger Owl. Examples include:
Community challenged which can be found on the official Fire Emblem Heroes website and twitter.